Reach all your students' families
In their home languages to build strong partnerships
Hundreds of thousands of teachers and parents already use TalkingPoints.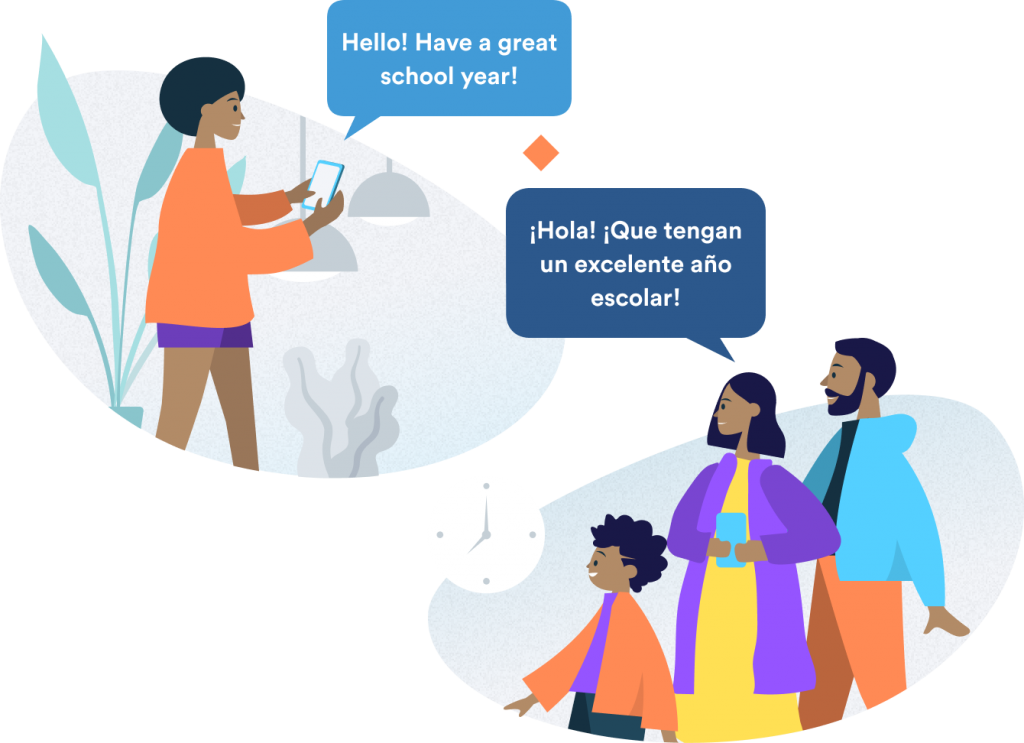 TalkingPoints is a non-profit organization solely focused on family engagement for underserved and multilingual families.
Highest-Quality Translation
The only platform investing in both human and machine translation
Makes it easy to reach the
hardest-to-reach families
Supports two-way communication
in multiple home languages
Families receive messages in their home languages
Educators message families with TalkingPoints web or mobile app
Accessible Technology
Teachers use a web-browser or mobile app,
families use text messages or a mobile app.
No Language Barriers
You can now interact with any family member
regardless of language – you write your message in English,
families message back in their own language.
Meaningful Engagement
Content and analytics support for teachers to provide engaging, helpful, and relevant information for families.
Free for Teachers
TalkingPoints is free for teachers.
Communicate with families in 100+ languages
Empowering teachers and families
Watch our 1 minute video to hear what they have to say about TalkingPoints
"Teachers have busy schedules and don't have a lot of time to learn how to use a new tool, but what I shared with our team and want other educators to know is how easy it is to communicate with parents through TalkingPoints. I love it and use it everyday!"
"I like TalkingPoints very much, especially when teachers send us reminders about homework assignments, quiz, etc. It really helps me to be on top of my son. I really appreciate this program."
"I think the success this year was really in keeping those lines [of communication] open with parents and the peace of mind that I have that ALL of my families are getting the same information. Also, they all have the same opportunity to communicate with me as well."
Are you a school administrator?
Learn about TalkingPoints for Schools.