We want every child to have the support needed to learn, grow and succeed.
We want every parent to be empowered to be partners in their children's education.
We want teachers and schools to be successful in supporting families.
TalkingPoints drives student success in low-income, diverse areas through building strong partnerships across parents, schools, and communities.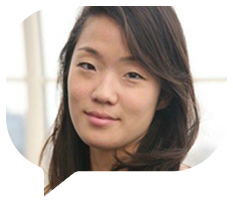 Heejae Lim, Executive Director
TalkingPoints was founded by Heejae Lim. As a Korean immigrant student, she saw the difference between her friends with English-speaking parents who were deeply involved in their education versus non-English speaking parents who struggled to be involved. Heejae is passionate about parent engagement as a big driver of the achievement gap in the US, and wants to empower teachers and families to work together to change it.

Previously, Heejae worked for McKinsey & Company, mainly for the social sector and education practice. She is a Stanford Graduate School of Business, Oxford and LSE graduate and an Echoing Green Fellow.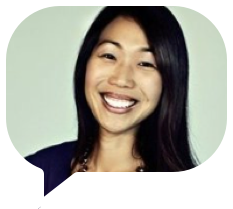 Nancy Lee Bromberger, VP of District Partnerships
Nancy brings over ten years of experience in education to her role as VP of District Partnerships. As a classroom teacher in Anacostia, Washington DC and head of a literacy program for low-income students in San Francisco, she witnessed the power of partnering with parents in their children's education to close the achievement gap.

Prior to working in the nonprofit sector, Nancy worked with teachers and families in supporting students' learning at home as a Family Literacy Representative. Nancy earned a master's degree in Education with a concentration in Policy, Organization, and Leadership Studies (POLS) from Stanford University and a bachelor's degree in East Asian Studies from Boston University.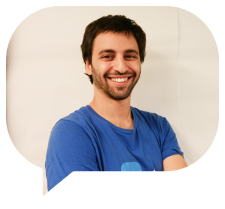 Aram Gugusian, Software Engineer
Aram is a full stack developer with over 10 years of experience developing software. He has extensive experience on Web infrastructure and Networking and has architected the TalkingPoints web and mobile app. Aram has a master's degree in Computer Engineering from Catholic University in Uruguay.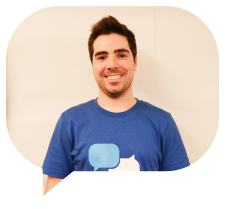 Nelson Campos, Software Engineer
Nelson is our lead backend developer. He has extensive knowledge on SQL and Mongo databases and has worked on TalkingPoints SMS infrastructure and push notifications. He studied Computer Science at Republic University in Uruguay.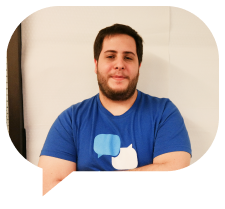 Gabriel Castiglioni, Software Engineer
Gabriel is our lead iOS developer and designer with extensive experience in both areas. He studied Computer Science at Republic University in Uruguay and is passionate about building products that address social problems.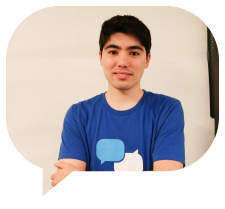 Martin Calcagno, Software Engineer
Martin leads Android app development and works with AI that are integral to TalkingPoints 2.0. He studied Computer Science at Republic University in Uruguay and is passionate about mathematics.