A multilingual family engagement platform for schools and districts to reach all families
An essential platform for remote learning, used in over 50,000 schools. TalkingPoints applies data security and privacy best practices to ensure compliance with federal and state standards.
English
Spanish
Arabic
Vietnamese
Chinese (Simplified)
Chinese (Traditional)
Somali
French
Portuguese
Burmese
Swahili
Nepali
Russian
Korean
Hindi
Albanian
Khmer
Tagalog
Japanese
Farsi
Urdu
Haitian Creole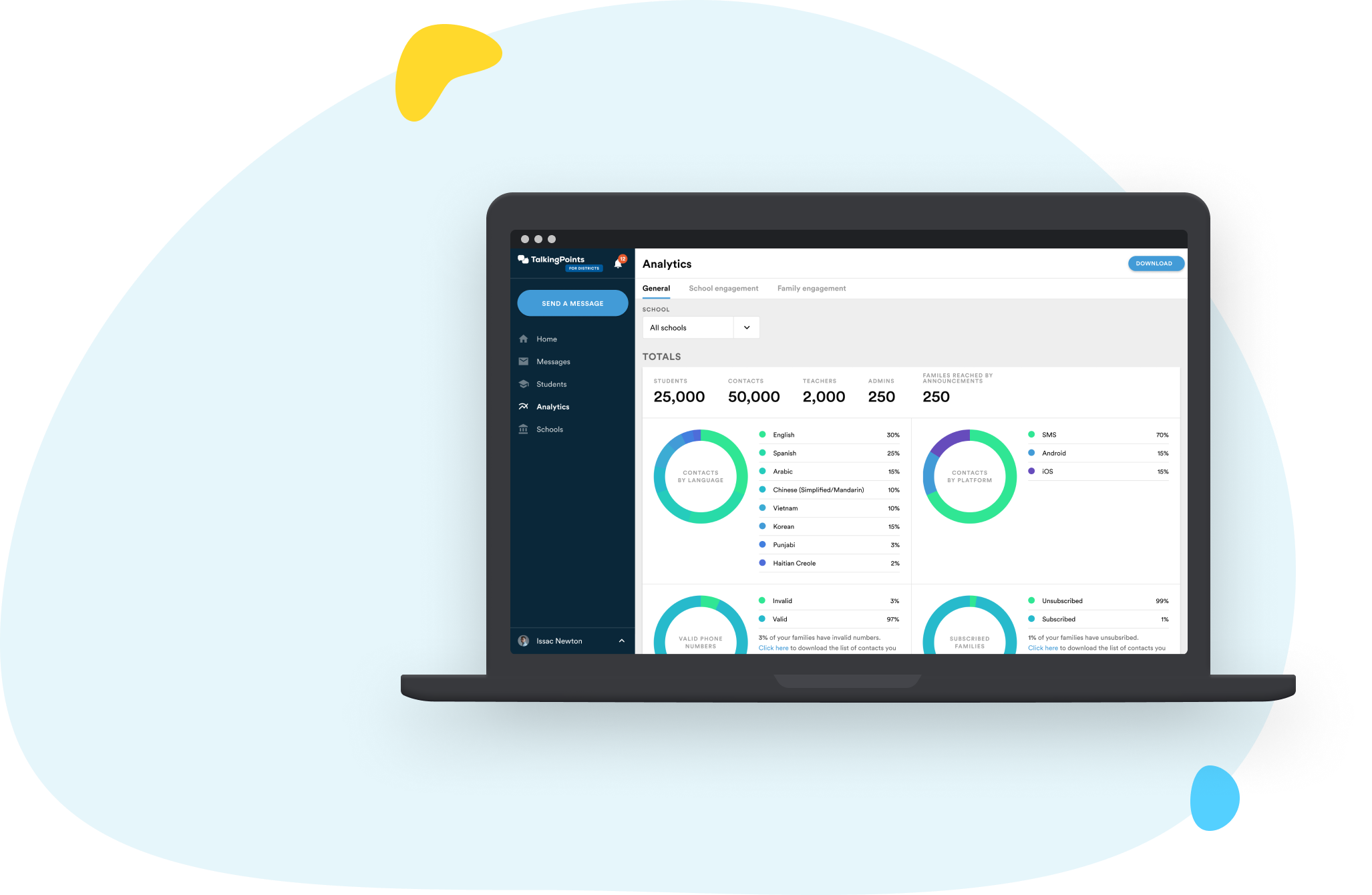 TalkingPoints Schools & Districts platform
Connect with our partnerships team to get started
This pandemic has been very challenging for all of us and it is definitely new territory. TalkingPoints has been a tremendous support to our school and families...
Principal
Academy of World Languages, Cincinnati Public Schools
TalkingPoints supports our district's Strategic Plan by helping our school leaders and teachers engage families and communities in their home languages using accessible technology to help Every Student Thrive!
Susan Beltz
CTO, Oakland Unified School District
Part of the success in our founding year was being able to reach families where they are and include them in our school community. TalkingPoints helped us get to know our families and work in partnership to support our students.
Allie Welch
Founding Principal, Kipp Bayview
TalkingPoints provides central office with real-time data and analytics on parent and teacher engagement that are essential for supporting our district's Strategic Plan of engaging families and communities during COVID-19 distance learning and beyond.
Jacqueline LeRoy
Director of ENL, World Languages and Bilingual Education
School and District partners include

Data privacy and security
TalkingPoints applies data security and privacy best practices to ensure compliance with federal and state standards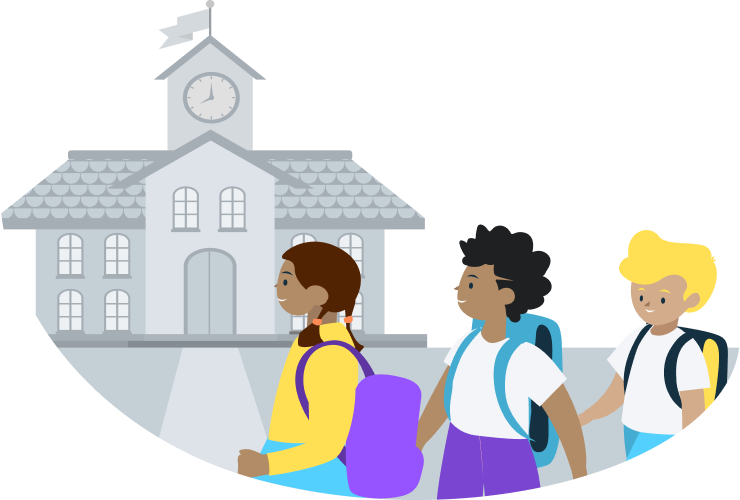 TalkingPoints provides many helpful resources for teachers and admins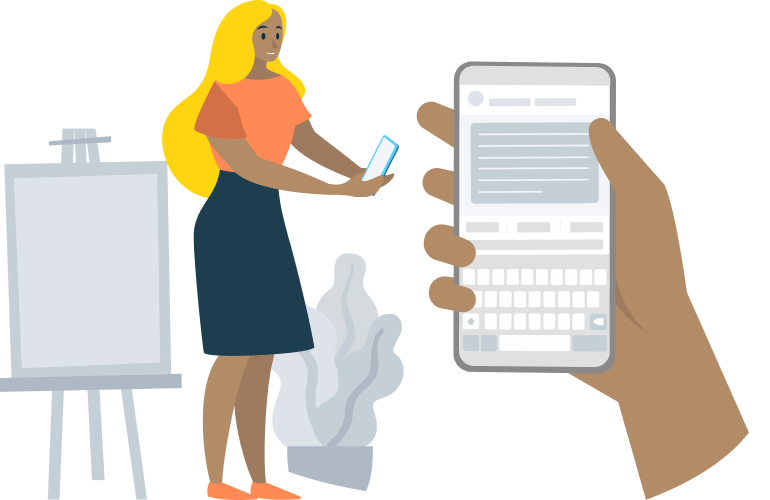 Bring TalkingPoints to your school community today