A multilingual family engagement platform for schools and districts to reach all families
A two-way communication platform used in more than 50,000 schools. We apply data security and privacy best practices to ensure compliance with federal and state standards.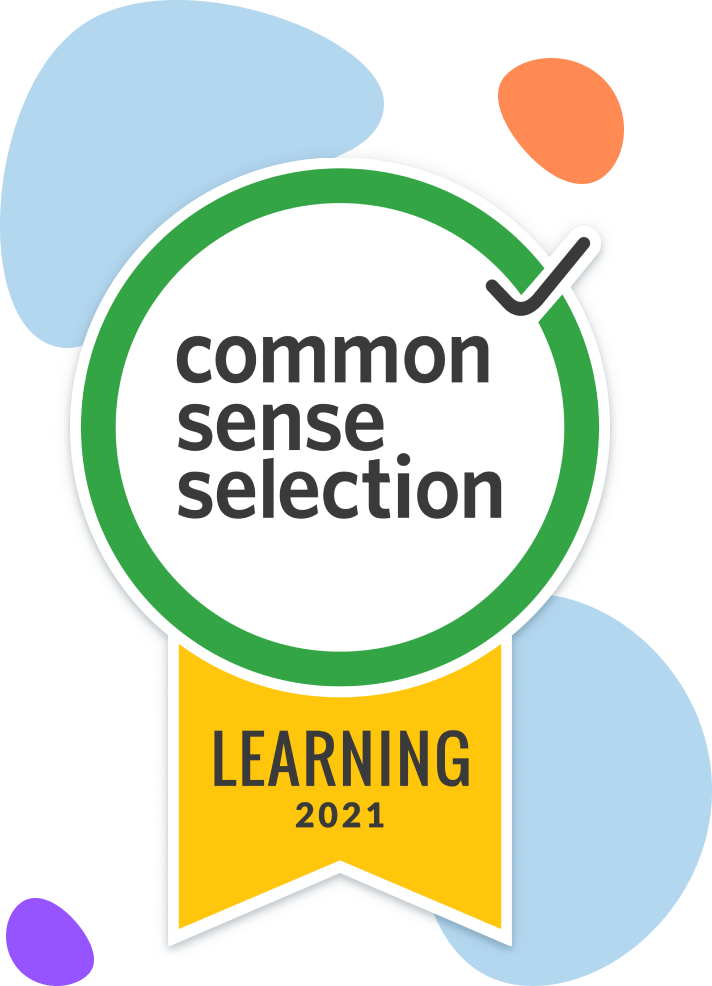 Selected Best Overall Family Communication Platform for Teachers and Schools
School and District partners include

English
Spanish
Arabic
Vietnamese
Chinese (Simplified)
Chinese (Traditional)
Somali
French
Portuguese
Burmese
Swahili
Nepali
Russian
Korean
Hindi
Albanian
Khmer
Tagalog
Japanese
Farsi
Urdu
Haitian Creole
All available languages
At TalkingPoints we are working hard to reduce the language barrier for non-English speaking parents of diverse backgrounds. We are currently offering message translation in over 100 languages on our platform.
Afrikaans
Albanian
Amharic
Arabic
Armenian
Azerbaijani
Basque
Belarusian
Bengali
Bosnian
Bulgarian
Burmese
Cabo Verdean Creole*
Cambodian (Khmer)
Catalan
Cebuano
Chinese (Simplified/Mandarin)
Chinese (Traditional/Cantonese)
Corsican
Croatian
Czech
Danish
Dari
Dutch
English
Estonian
Farsi (Persian)
Filipino (Tagalog)
Finnish
French
Frisian
Galician
Georgian
German
Greek
Gujarati
Haitian Creole
Hausa
Hawaiian
Hebrew
Hindi
Hmong
Hungarian
Icelandic
Igbo
Indonesian
Irish
Italian
Japanese
Javanese
Kannada
Karen*
Kazakh
Kinyarwanda
Korean
Kurdish
Kyrgyz
Lao
Latvian
Lithuanian
Luxembourgish
Macedonian
Malagasy
Malay
Malayalam
Maltese
Maori
Marathi
Marshallese*
Mongolian
Nepali
Norwegian
Nyanja (Chichewa)
Odia
Pashto
Polish
Portuguese
Punjabi
Romanian
Russian
Samoan
Scots Gaelic
Serbian
Sesotho
Shona
Sindhi
Sinhala
Slovak
Slovenian
Somali
Spanish
Sundanese
Swahili
Swedish
Tajik
Tamil
Tatar
Telugu
Thai
Turkish
Turkmen
Ukrainian
Urdu
Uyghur
Uzbek
Vietnamese
Welsh
Xhosa
Yiddish
Yoruba
Zulu
TalkingPoints Schools & Districts platform
Connect with our partnerships team to get started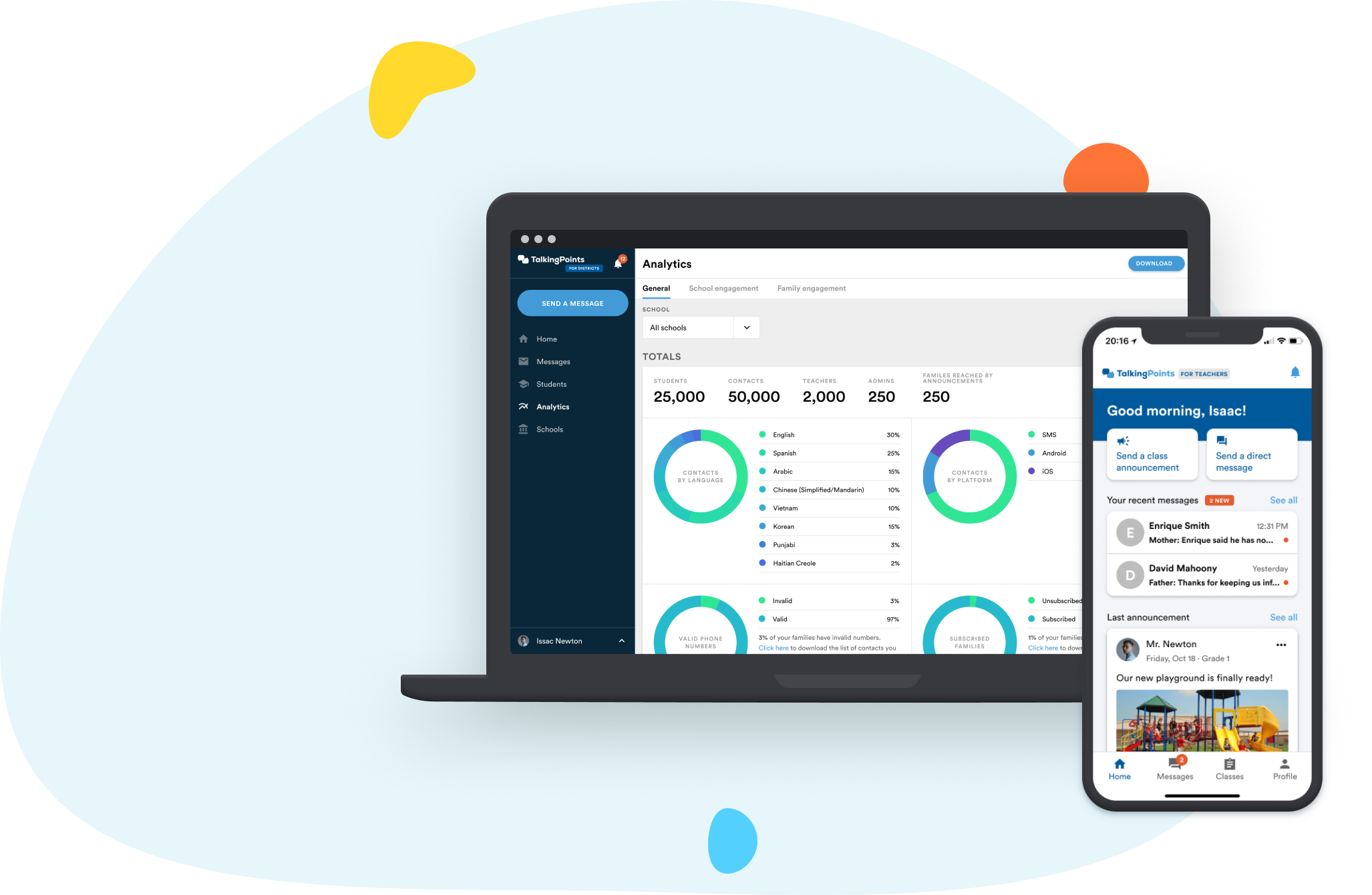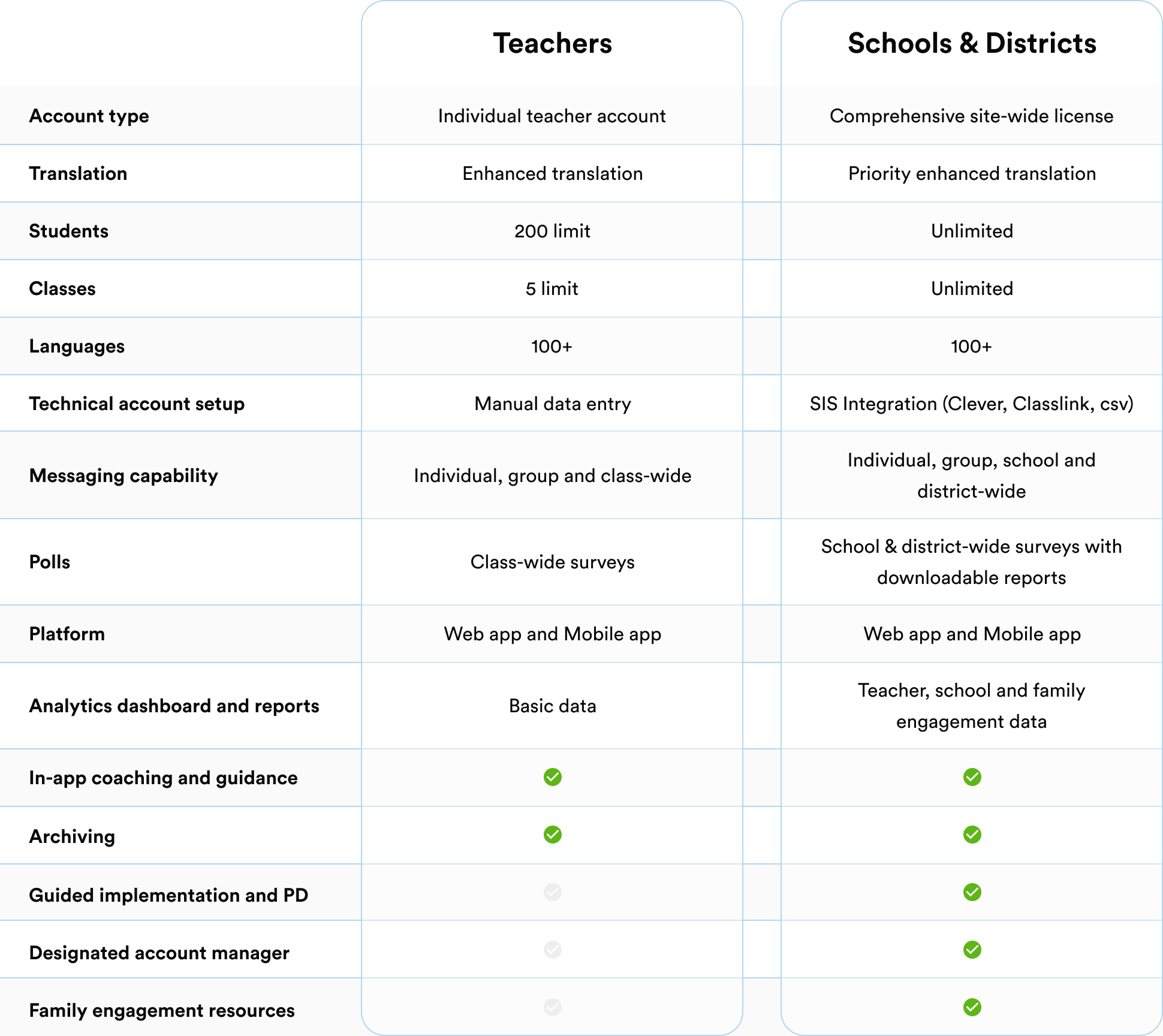 Data privacy and security
TalkingPoints applies data security and privacy best practices to ensure compliance with federal and state standards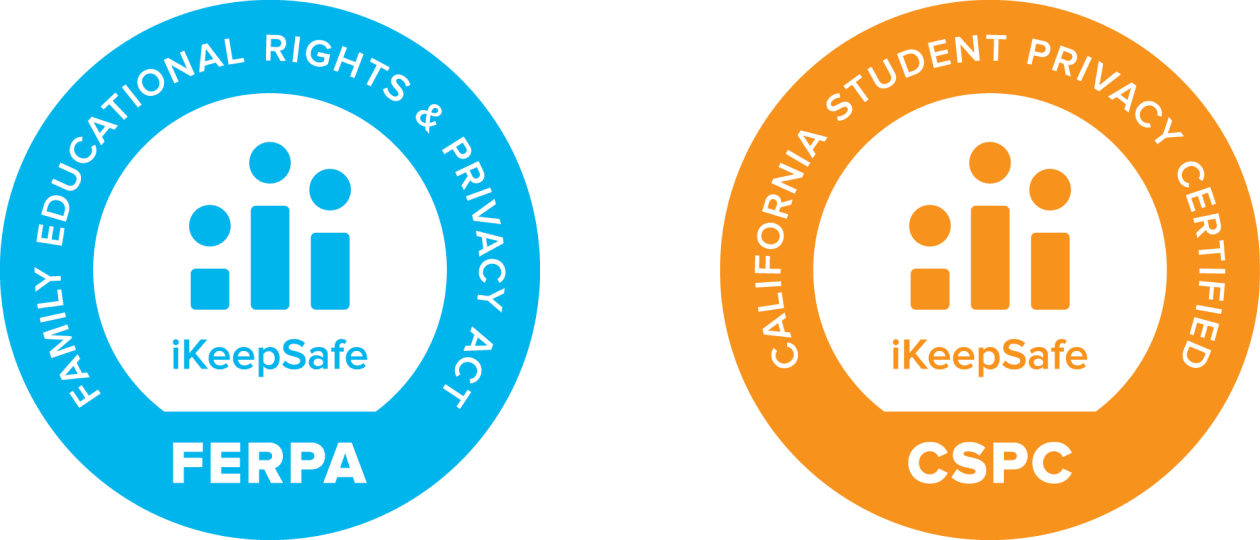 This pandemic has been very challenging for all of us and it is definitely new territory. TalkingPoints has been a tremendous support to our school and families...
TalkingPoints supports our district's Strategic Plan by helping our school leaders and teachers engage families and communities in their home languages using accessible technology to help Every Student Thrive!
Part of the success in our founding year was being able to reach families where they are and include them in our school community. TalkingPoints helped us get to know our families and work in partnership to support our students.
TalkingPoints provides central office with real-time data and analytics on parent and teacher engagement that are essential for supporting our district's Strategic Plan of engaging families and communities during COVID-19 distance learning and beyond.
Sign up for our partner newsletter
Our quarterly partner newsletter shares updates about new features, success stories, best practices, and our latest research reports.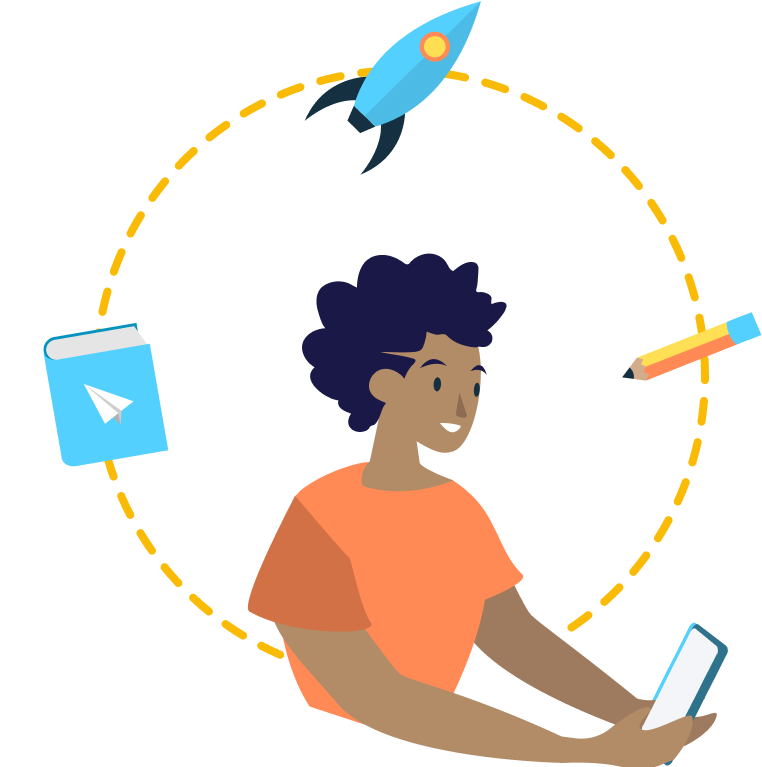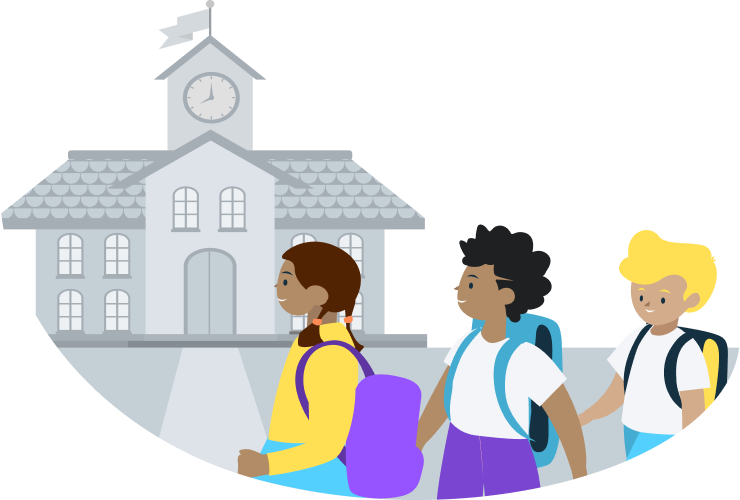 TalkingPoints provides many helpful resources for teachers and admins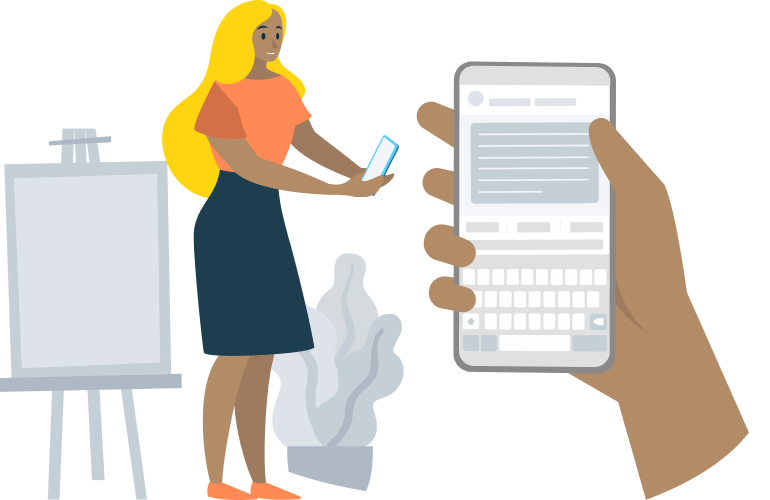 Bring TalkingPoints to your school community today