Download all of the parent contact letters in our 30+ TalkingPoints languages.
To meet the needs of our family communities, we have created brand new letters teachers can print and send home with families to explain TalkingPoints and learn how to join! These letters are both translated and personalized for each teacher. See below for how to access the letters for you + your class!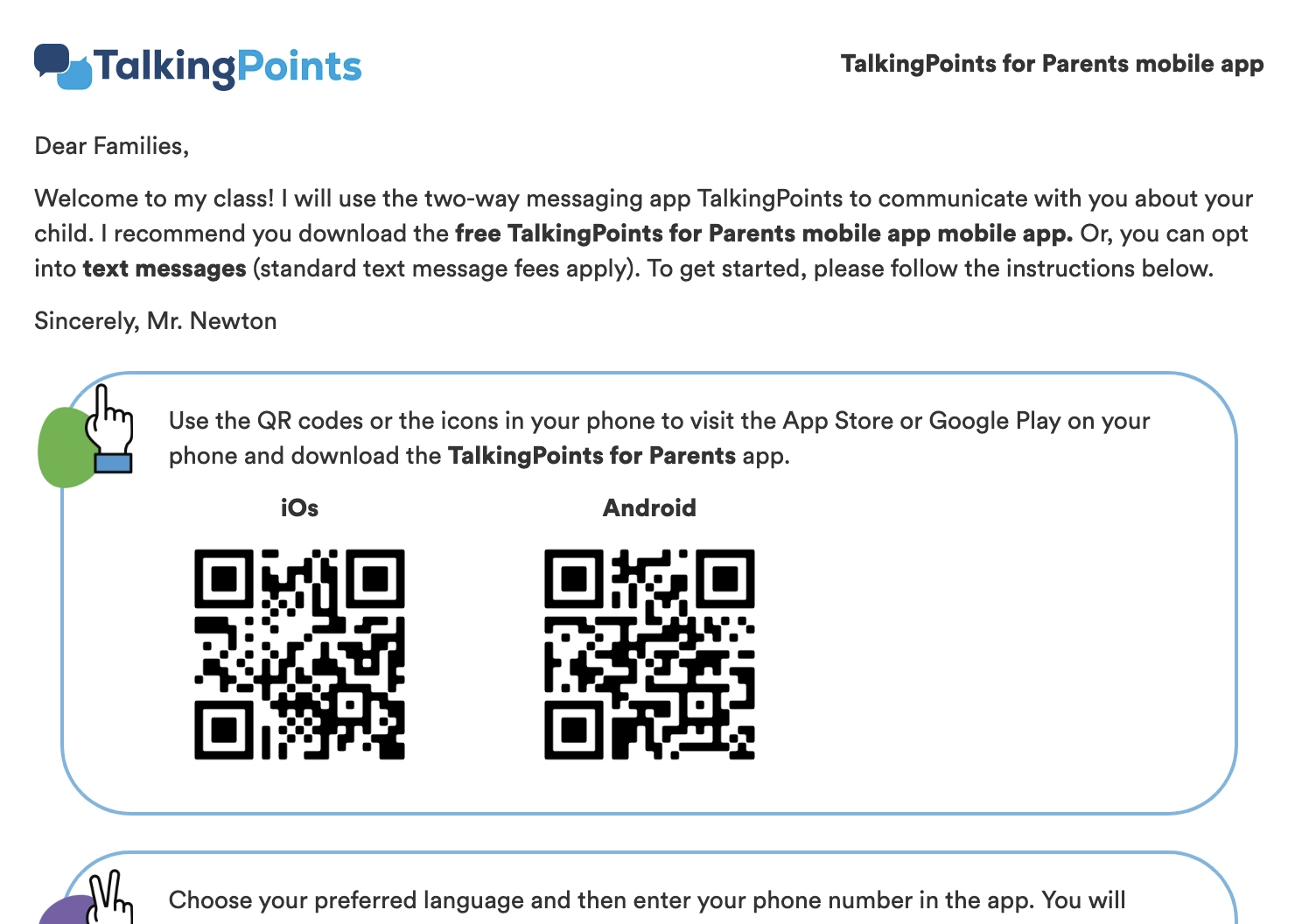 Here's how to access your letters in your TalkingPoints account:
Select the class you want to generate letters for, then click "Add Students".

Choose the "Invite family members via app code" option.

You'll be able to download your personalized + translated letters in the languages you need!
Looking for an older version of our family letters? You can still find them here:

Albanian
Arabic
Bengali
Bosnian
Burmese (Myanmar)
Cambodian (Khmer)
Chinese (Simplified)
Chinese (Traditional)
English
Filipino (Tagalog)
French
German
Gujarati
Haitian Creole
Hindi
Italian
Japanese
Korean
Lao
Nepali
Pashto
Persian (Farsi)
Polish
Portuguese
Punjabi
Russian
Somali
Spanish
Swahili
Turkish
Ukranian
Urdu
Vietnamese