Inclusive Family Engagement during the Holiday Season
Written by Paige DeLozier
It was the day of our school-wide "Holiday Hop" and my class had been chosen to represent Kwanzaa. I remember how excited I was to place the beautiful kinara and unity cup on the table in the front of my second-grade classroom as I waited for students to arrive.
I couldn't wait for students to come to our room and learn more about this rich holiday tradition as part of their holiday journey down the hallway. After all, I had already learned a lot in preparation for the event!
Sure enough, the students who came through our classroom had a memorable time dancing to festive music, making black, red and green beaded necklaces, and reading about Kwanzaa's beginnings. They waved goodbye with big smiles on their faces before hopping to the classroom next door to learn about Hanukkah.
There's no doubt that the celebration was fun. Yet looking back on it now, I can see how much more meaningful it might have been, and how much more us teachers could have done to help students discover each other's traditions. Besides, holiday celebrations are about more than decorations and tasty snacks—they are opportunities for us to come together, learn, and instill acceptance in our students.
So what's the best way to plan a culturally-responsive, meaningful holiday party that is also full of fun? I believe that it starts with our families.
Let's take a look at how teachers like you can engage your students' families in end-of-year winter celebrations—ones full of learning and memories that will last a lifetime.
Family Speakers
Having a family member speak from the heart and from their experience is a powerful way for students to learn about holiday traditions—and to learn about them authentically.
Reach out to families and see who might be willing to come share a story or tradition with your class to celebrate the holidays. Use your TalkingPoints account to connect with family members who are willing to speak to the class. You can send them questions to answer if they have trouble thinking of what to say, and provide suggestions for timing and format if you think that would be helpful.
Children love to hear and learn from guests, no matter if the class is meeting online or in-person. And they get especially excited about activities! See if your guest speaker would be willing to lead an activity as well and offer any support that might be needed.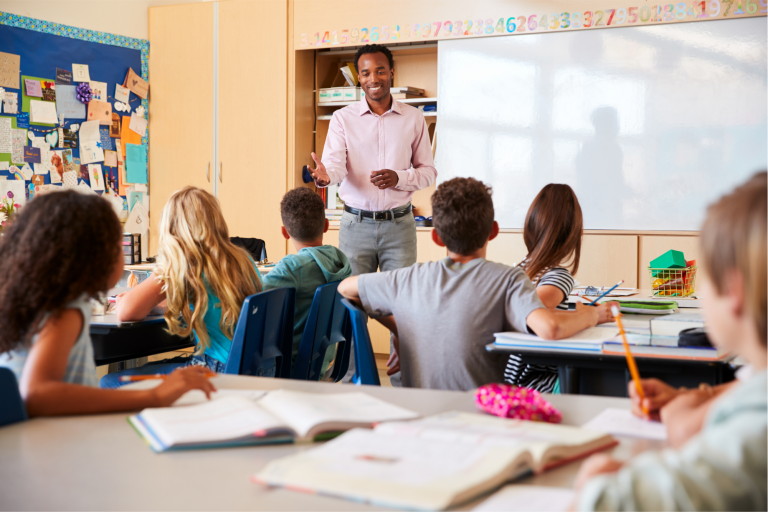 Virtual Field Trips
Looking for a way to make lessons come to life? Look no further than virtual field trips, which are opportunities to witness winter celebrations around the world!
Imagine seeing the real North Pole, watching the Festival of Light in Tel Aviv and witnessing New Year's fireworks in China—all in one day! This is all possible via online field trips. Bring families into the fun by sending them on scavenger hunts or sharing fun facts before embarking on your journey together.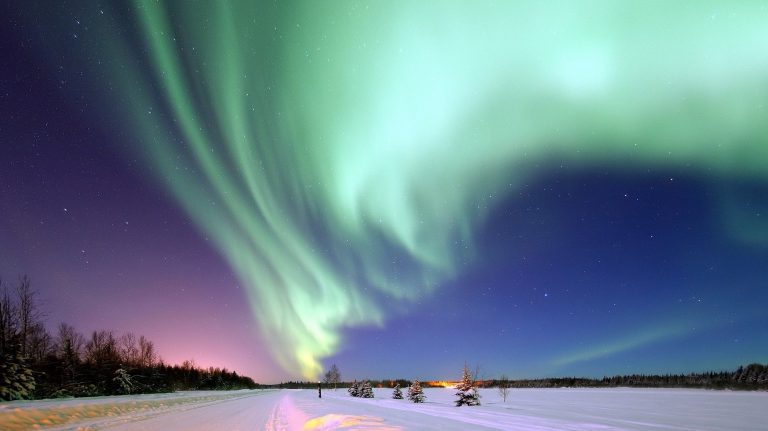 Authentic Recipes
What would a celebration be without good food? Asking families to contribute recipes, snacks and treats from their culture is a great way to help students learn about holiday traditions around the world. Contributing food is also a nice option for families who may not be able or willing to speak to the class. It will help them be part of the festivities and showcase their heritage and culture at the same time.
Let students sample and perhaps vote on their favorite foods, or read about each food from a handout you prepare. For classes meeting virtually, recipe swaps are a great way to include this part of the holiday experience. Just attach the PDF to a TalkingPoints message and send it out to your class!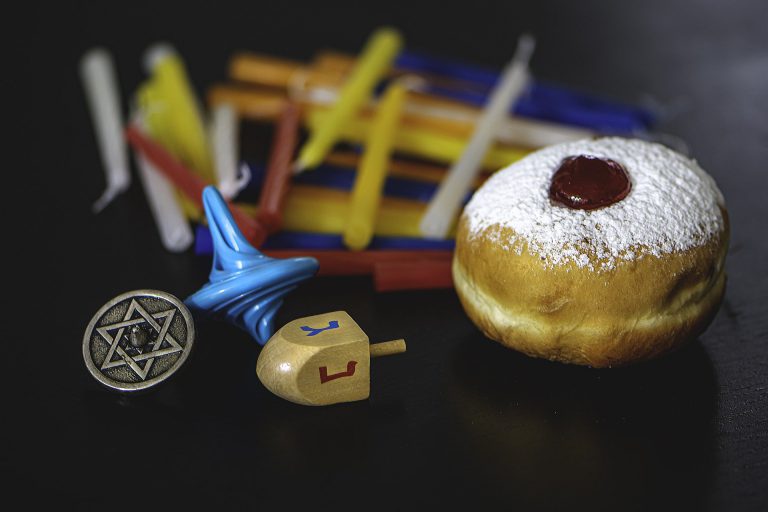 With these tips, and the incredible resources and contributions of your students' families, you'll make this year's holiday celebration one that students will remember, cherish, and learn from too.

Want to learn more?
TalkingPoints' easy-to-use platform, interactive features, and precise translation in over 145 languages can provide game-changing solutions for bridging the home-school gap for teachers, school districts, and families. Learn more about our services here, and contact us at hello@talkingpts.org to learn more about how TalkingPoints can increase family engagement, improve home-school connections, enhance relationships between teachers and families, and support academic and social-emotional growth for every student.
For updates and news on what we're up to, follow us on Facebook, Instagram, and Twitter. Check out our blog for free resources on remote learning and family engagement and see how other teachers are using TalkingPoints to make a difference in their students' learning.