Across the country, families and educators alike faced an abrupt and challenging transition to remote learning this past school year. The staff at Academy of World Languages (AWL), a magnet school in Cincinnati, Ohio, was no exception.
"One night in mid-March we got a message that we wouldn't be returning to school the next day," says Cara Thomas, a third-grade math teacher at AWL, which serves over 600 students in pre-K through 8th grade.
Thomas and the rest of the AWL staff are dedicated to serving newcomer, refugee, asylee and immigrant families. Over sixty percent of AWL students are classified as English Language Learners (ELL).
"Our speciality is working with kids who are new to the city. We have 38 languages and 45 countries represented in our halls," says AWL principal Jackie Roweder proudly.
In the shift to remote learning in March, the need to engage families at AWL became stronger than ever. But the communication across languages presented challenges, even for a school with a strong culture of family engagement like AWL.
These challenges only became greater when classrooms closed, forcing students to do their learning away from the familiar, welcoming halls of the AWL campus and its staff.
Instead of letting barriers get in the way, AWL seized remote learning as a chance to try new tools and strategies for family engagement. These efforts have led to stronger connections between staff and families regardless of the languages spoken at home.
Below, we share AWL's journey through family engagement challenges, learnings and successes to help inspire you this school year–whether you'll be seeing students in your physical classroom, virtual classroom, or both.
Barriers to Communication between School and Home
Each year, Cara Thomas sends families of her third-grade students a newsletter in their home language. Last year, the languages included Spanish, French, Arabic and a handful of other dialects from African countries. The newsletter tells families what they're doing in math class and lists Thomas' contact information so families can keep in touch.
Yet even with regular outreach efforts and in-person learning, "I feel like things got lost in translation," says Thomas.
"Even just ways the family can contact me and get assignments online through Schoology (AWL's main learning portal). Maybe the student would forget how to do their work at home, so that would be difficult, because I wasn't able to talk the family through how to support them."
Thomas used to rely on the district's on-demand interpretation service to connect with families. "You call a phone number to reach an interpreter, and then ask for the language, and then dial the parent's number," explains Thomas. But this strategy often came up short.
"If I couldn't reach the parent or family member, then I could ask the interpreter to leave a message. But once the parent called me back, I wouldn't be able to communicate with them directly," she says.
Some of the languages that AWL needed also weren't readily available via the interpretation service.
"It takes an hour and a half to find a Kinyarwanda interpreter on the phone," says Jackie Roweder. "The service is also expensive for the district," she adds.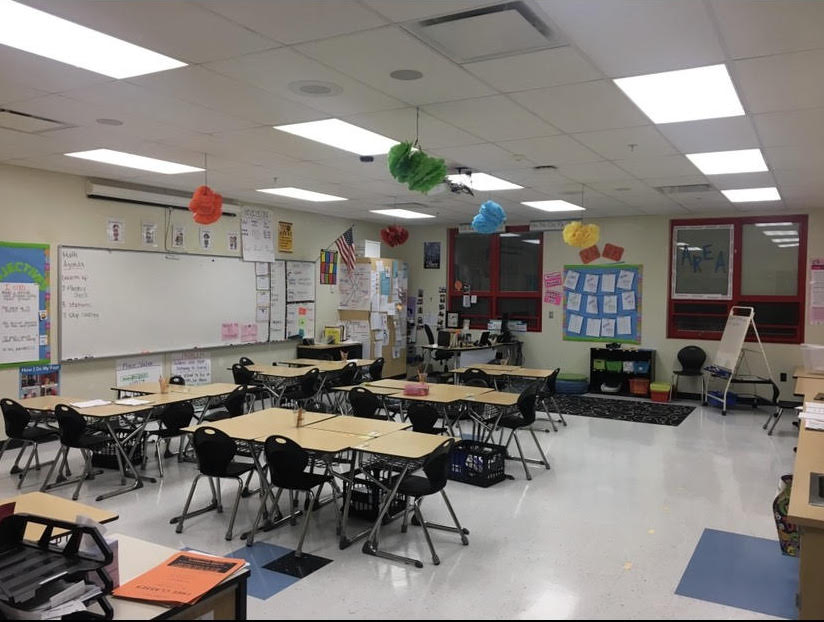 A Full Team Effort: The Transition to Distance Learning
When staff at AWL learned they wouldn't be seeing their students in person for weeks or even months, they leapt into action.
"We spent the next few weeks just calling families to find out if their basic needs were met and if they needed anything, and to see if they could download and print the district's remote learning packet. We were really just checking in," says Thomas. This helped Thomas and fellow staff understand who needed what supplies, and the staff coordinated deliveries when possible.
"We already knew we had lots of families without technology at home, so our resource coordinator moved to get families these resources. We've given out 130 computers so far, which are donated gifts that families can keep," adds Principal Jackie Roweder.
Using the interpretation services, Roweder and her staff talked families through setting up their phone as a hotspot, which many hadn't realized they could do.
Yet even with their dedicated outreach, understanding and meeting families' needs took a while. "The interpreter service was so backed up," Thomas says.
Relying on bilingual and trilingual staff wasn't a sustainable solution either. "When there are a handful of students who need to be contacted in a day, that's difficult for our staff to do," Thomas adds.
Finding Solutions- and Strengthening Connections across Languages
The AWL team adopted TalkingPoints last April as a way to reach more families more quickly across languages.
"With the interpretation services, calls usually take several minutes. TalkingPoints was a great opportunity for us to directly ask families those short but critical questions, like "do you have computer and internet?" says Roweder.
For some families, the school went from "zero contact to making contact overnight," says Roweder, especially for families who speak languages and dialects less common in the district.
"I had a handful of students I couldn't get in touch with at all when I'd had the interpretation service or colleagues leave phone messages in their home language. With TalkingPoints, I was able to immediately get a response to my short questions," adds Thomas.
Using TalkingPoints helped Roweder and her staff ensure families had their basic needs met. When dropping off food deliveries, for instance, staff would send a message with TalkingPoints to make sure the family was home.
During remote learning, Thomas and other AWL teachers taught live lessons over video to students, and posted the recordings to Google Slides for any student who couldn't view them in real time.
Thomas also used TalkingPoints to help students stay engaged in their learning. "I would send pictures via TalkingPoints from Schoology to remind students and families about work that was due," says Thomas. On Sundays, Thomas would create challenges to go to her students' families via TalkingPoints on "Multiplication Mondays" using the platform's message scheduling feature.
One big impact of her outreach was stronger connections with families–and big smiles for Thomas.
"One of my student's moms would use TalkingPoints to send pictures of her son doing his math work or videos of him skip counting. Her son had some behavior struggles in school, so it was really cool to see him engaged and focused like that," she adds.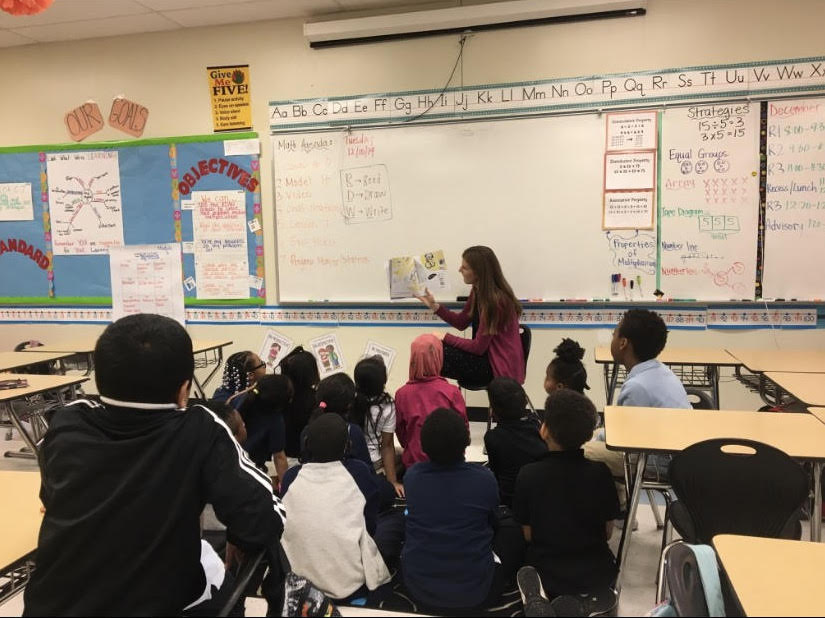 Taking It Forward Into 20-21
For Roweder, connection with families is key to a successful year. "The biggest piece we need to do is stay connected. We care, we love them, and want to make sure everyone is ok," she says.
This year, as AWL starts off on a fully virtual basis, Roweder hopes to streamline communication, help families download the TalkingPoints Parent app, and ensure all families have a working number where they can be reached.
At the classroom level, Thomas plans to offer a simple weekly schedule for families to follow for supporting student learning at home.
Thomas also plans to connect virtually with students and families using virtual tools–including TalkingPoints.
"When you get emails forwarded or someone tells you to try a new thing as a teacher, it can feel like you don't need to do it. But I would encourage you to check out TalkingPoints," she adds. "It really made remote learning so much easier."