The beginning of a new school year can be quite a busy time for you. You're setting up a new classroom, planning your lessons, and most importantly, building connections with new students and families. Our main goal here at TalkingPoints is to support you in making those connections seamless. We have rounded up some of our community's best tips for jump starting your family connections. 
Tip 1: Give your families information about TalkingPoints
Once families find out what TalkingPoints is and how they can use it – it is free, and they can communicate in their own languages – they get so excited! To help families know how to make the most of it,  we have provided translated resources for you to use like letters to gather parent contact information in our 30+ languages, and presentations in our top 5 languages that can be used at events like Back to School Night or Curriculum Night.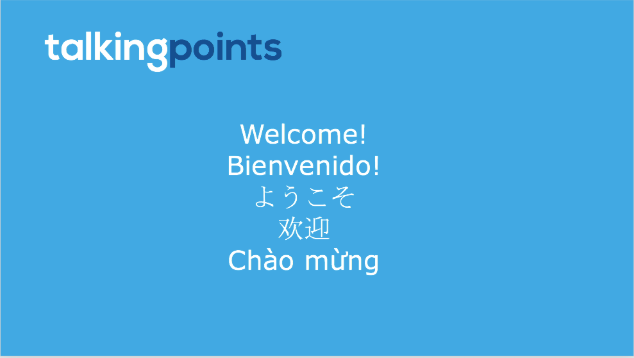 Tip 2: Help your families download our Mobile App for Parents
We have iOS and Android apps for families to communicate with you. Through the mobile app families can have messages read out lous in their own languages (text-to-speech) as well as react to your messages. You can easily invite families to download the app using our translated invitation letters, which you can find in your 'Add Students' page. 
For families who may not have data plans or smartphones, you can communicate with them via two-way translated text messages. We make sure you can reach all families where they are!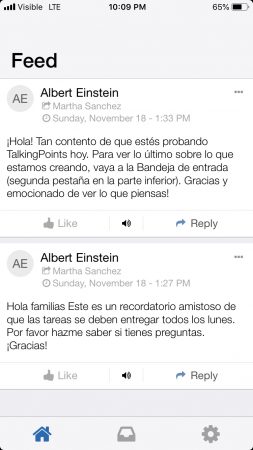 Tip 3: Use our Parent Engagement Plan or Professional Development Guide
We developed a Sample Parent Engagement Plan and a Professional Development Guide to help teachers come up with a strategy that makes communication with families accessible and easy.  Setting a plan for yourself will help you reach your family engagement goals for your classroom!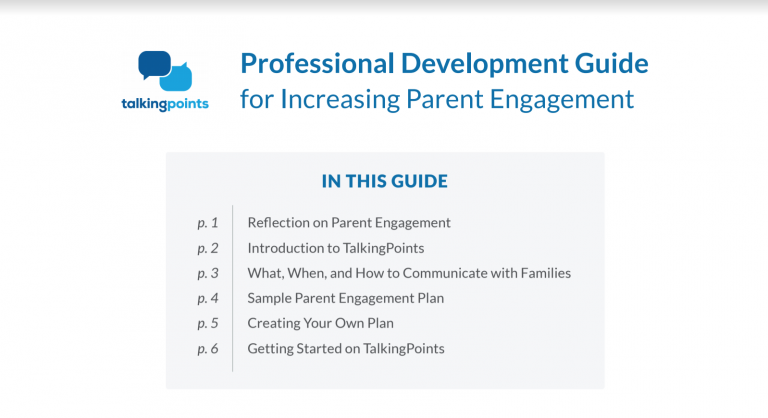 Tip 4: Get yourself set up for the school year
Along with planning the frequency and nature of your communication with families, you decide which method you'll be using to send your messages! TalkingPoints is available for you both on the web as well as a mobile app when you're on the go.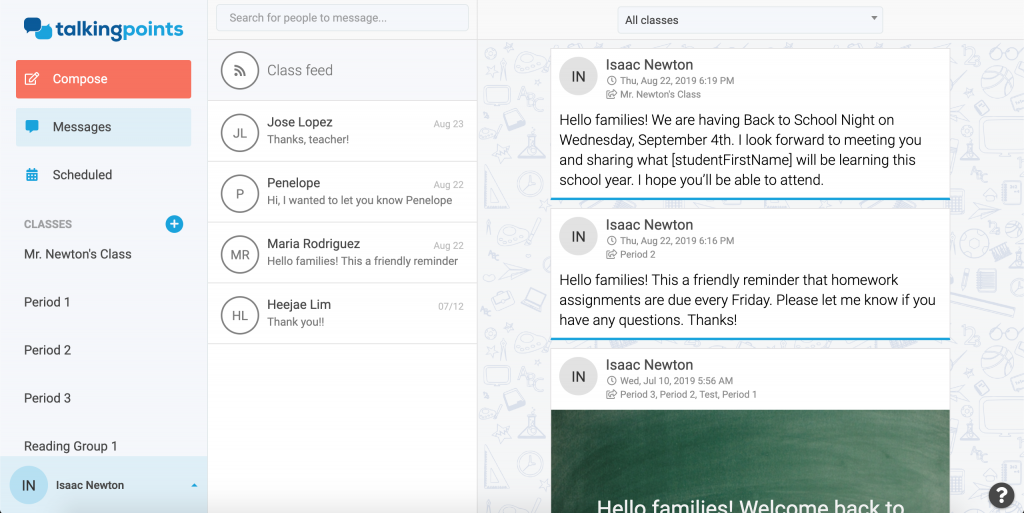 Tip 5: Send your first announcement of the school year!
Once you have come up with a communication plan and added your new students, it's time to start communicating! Start off by sending an announcement to your classes, and check in regularly so families get used to receiving updates from you about their students. We're sure that they'll be as excited to use TalkingPoints as you are!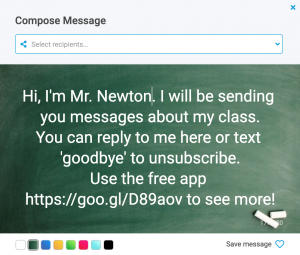 We hope these suggestions have inspired you to jump start communication with your families this school year!
TalkingPoints Team
P.S. If you have any success stories, tips and tricks that you want to share with fellow teachers, feel free to send them to us at hello@talkingpts.org