Virtual Event
Welcoming Families and Inspiring Collaboration: The Power of Partnership at the Heart of Engagement
September 7 @ 1:00 pm

-

2:00 pm

Virtual Event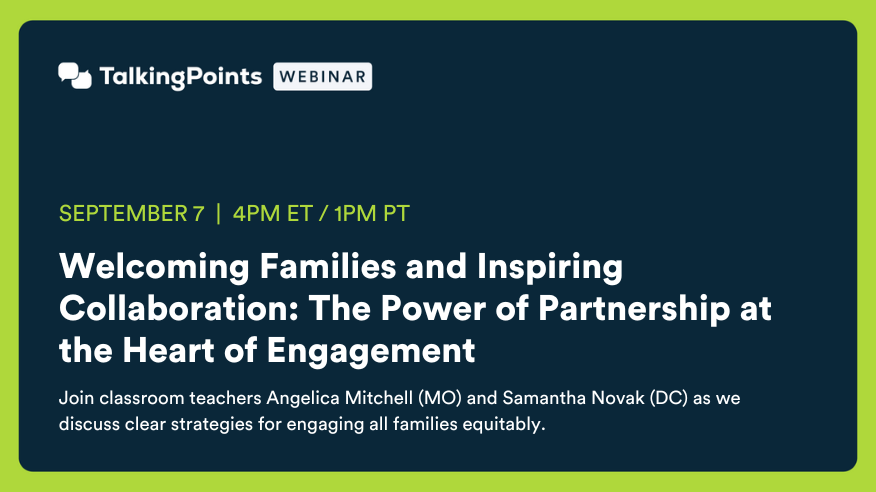 Creating a welcoming classroom environment that fosters enduring relationships in support of student success doesn't happen overnight. It takes work, but research and personal educator experiences show that the work is worth it. In fact, family engagement is two times more effective in predicting a student's success than their family's socioeconomic status. To quote TalkingPoints Founder and CEO, "Families are the game-changer." So, what is the best way to make that first connection with each family? And how do we, as educators, ensure the engagement strategies we use with families align with mutual goals?
This edWebinar will offer a guide and clear strategies for engaging all families equitably, including through the use of the free TalkingPoints Teacher mobile and web apps. Attendees will explore best practices—through their own past experiences, peer discussion, and interactive tasks—for proactive and positive family engagement. Let's maximize the power of partnership this year in pursuit of student outcomes. You are not alone.
This edWebinar will be of interest to PreK-12 teachers. There will be time for questions at the end of the presentation.