Virtual Event
Propelling Progress Post-Conference: How to Drive Momentum with Families
October 24 @ 2:00 pm

-

3:00 pm

Virtual Event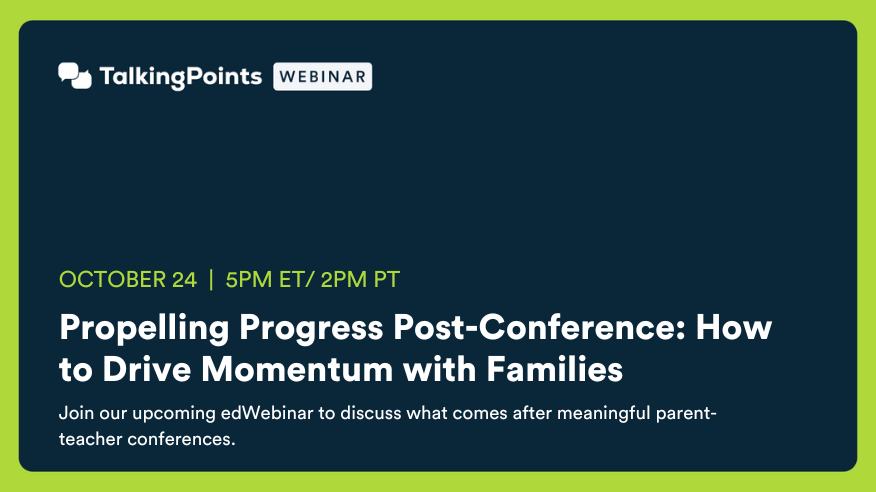 Presented by Wendy Young, Third Grade Teacher, Fayette County Public Schools (KY); and Paige DeLozier, Engagement Marketing Manager, TalkingPoints
Sponsored by TalkingPoints
Learn more about viewing the live presentation and the recording, earning your CE certificate, and using our new accessibility features.
Congratulations! You've made it past the beginning of the school year and built variable baseline relationships with your students' families. Now's the time to maximize those partnerships for the good of the students. To quote TalkingPoints founder and CEO, "Families are the game-changer."
In this edWebinar, the presenters will discuss what comes after meaningful parent-teacher conferences. How do teachers turn those check-ins into lasting partnerships focused on student success post-conferences? Attendees will explore best practices—through their own past experiences, peer discussion, and interactive tasks—for proactive and positive family engagement. Let's maximize the power of partnership this year in pursuit of student outcomes. You are not alone.
This edWebinar will be of interest to K-12 teachers. There will be time for questions at the end of the presentation.